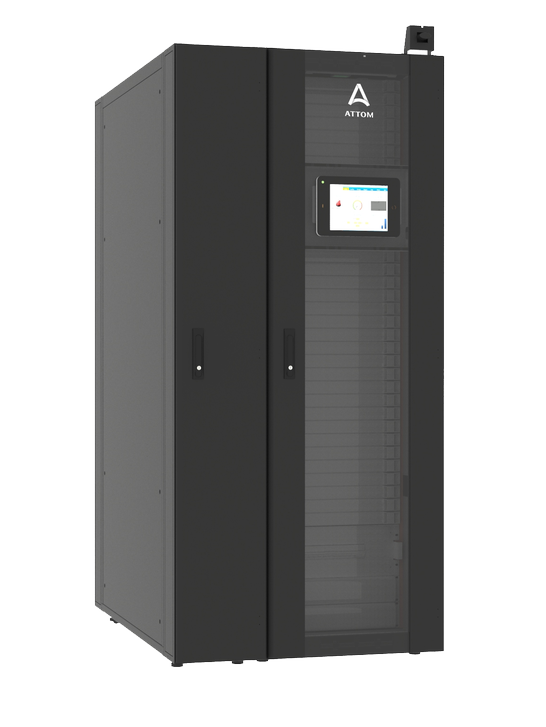 ATTOM Micro Data Center
An easy flexible, expandable, intelligent micro data center product is one of the keys to the distributed edge computing success.
Attom Micro Data Center product is a plug and play, totally enclosed and fully integrated solution built in with rack, power & battery, cooling, monitoring and security systems.
It's designed to simplify your IT system deployment, service and mantainance.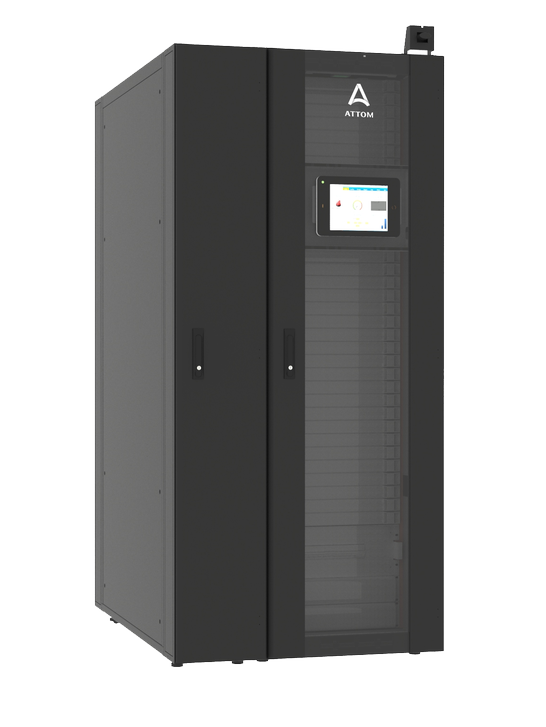 Plug and Play

Within one day, you can deploy the IT equipments immediately with this integrated mdc.

Efficiency and Green

Closed rack,coupled cooling and high-effiency UPS. PUE and power usage within monitoring platform.

Easy Management

Gain control of critical assets through remote monitoring.Design once and deploy anywhere.

One Stop Support

Totally integrated, pre-engineered, and fully tested. Professional engineering team supporting expertise.

Reliable and Secure

Dust-proof and noise cancelling.
N+1/2N redundant design.
Optional seismic and vibration isolation.

Seamless Expansion

Buy small and scale to big. Plan and invest your IT assets step by step.
Monitoring Platform

Attom micro data center is coupled with full funtional monitoring system which watches and manages unit working conditions such as power, environment and security.

The built in monitoring unit keeps communicating with all the key components such as UPS, cooling, power distribution to analysis, store and display the relevant information.

Coming with web portal accessiable to mobile device or any web-browser means the unit will be easily managed locally and remotely.

Power System

Rack mounted UPS(Uninterruptible power supply) system provides good power quality protecting IT equipment from poor power conditions and power outages.

Matching with battary system which is configurable with backup time from 5 minutes to 4 hours to guarantee business continuity.

Cooling System

The built in dedicated cooling system removes heat and creates appropriate working temperature and humidity environment for critical IT equipments.

The cooling system consumes lower energy comparing to tranditional room mount type cooling system benefiting from fully closed enclosure and hot/cold air channel design.

Emergency ventilation system opens in case the AC falls in failure.